2 more police charges laid against her..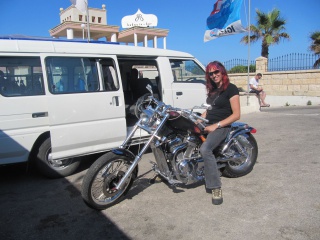 Well it's hot and sticky, but what better way to keep cool than go for a ride on your new ride…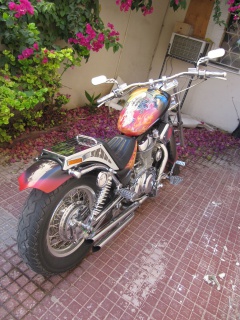 Seems the bike, whilst I bought it locally from a friend, that not many (if any) people have seen it in Malta, so it is turning a lot of heads and many people ask about it. Well it's a 1985 Suzuki Intruder 750cc Twin, heavily customised and cared for by loving owners. I have a little work to do on it, but they are simple jobs that I used to do when I was a teenager so providing parts availability am looking forward to 'getting my hands dirty'.
For those interested, the list is: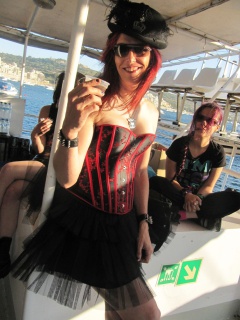 Clutch plates need replacing.
Front fork seals need replacing.
Indicators need repairing (probably a loose wire.)
Engine stop switch needs cleaning.
Hi/Lo bean for the headlight needs checking as it appears to have been changed to 'lights on/off'.
Swing arm bearings need checking (and maybe replacing.)
Speedometer cable needs re-seating or replacing.
This might seem to be a lot of work, but the largest job is the front fork seals, and depending on the price of the clutch kit (should be around $150-$200 [