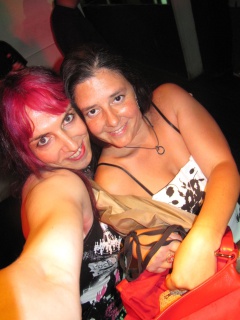 Well I must say, I've never gotten home from a night out when the sun was already shining…! 7am has to be the record for me, and I don't think I'm going to do that again in a hurry.
A great night with the camera, loads of photos up on Facebook, and shortly on Clubshots needless to say my very own stalker (Katie Crothers) was hanging around like a bad smell again, this time she brought three new people with her, all guys along with the same guy that I photographed last week making threatening and obscene gestures from the road at me last week when I was on the balcony of Remedy. I guess she's not going to quit not matter what others tell her so I should just wait for the courts to deal with her.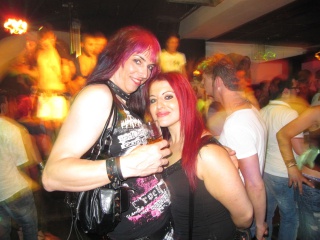 Klozet with Nik and Gerry was fantastic, loads more photos taken as usual. Then there were the nude guys dancing in Coconut.. poor guy he only had a 1″ penis, though didn't stop one person from keeping her eyes on it until staff and friends got him covered up.
Lawra introduced me to some of her workmates last night after her work finished. Three girls from the UK, what a scream Rebecca and Abi are, but I have them to thank for the hang over!… Someone switched me from Jack Daniels and Coke to Vodka Red Bulls when we got to Clique..