Its been a long while since I've posted anything, but in todays news how many of you out there are on Facebook and how many of you like to respond to these little gems: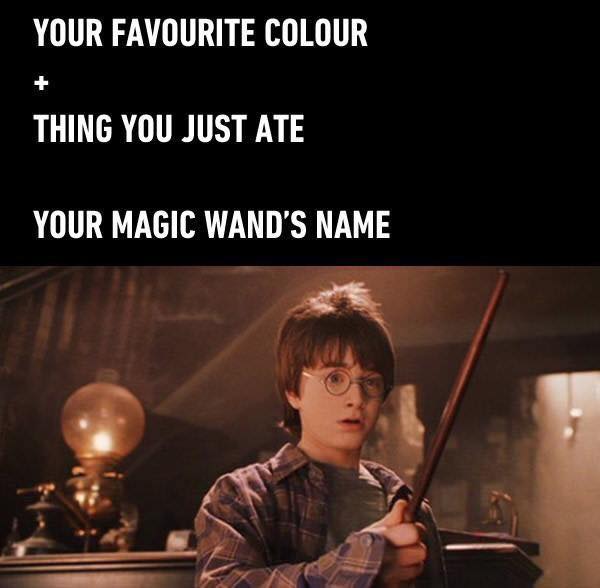 Or perhaps statuses that ask you to cut/paste in your answers:
Thursday Night fun… Six names.

Real Name: Michelle Sullivan

Soap opera name (middle name and street you live on): Isabelle Hemel

Star Wars name (first 3 letters of your last name, first 2 of middle, and last 2 of first): Sulisle

Superhero name (colour of shirt and item to your right): Grey mouse

Goth name (Black and pet name): Black Melody Pond

Rapper name (Lil and last thing you ate): Lil mushroom burger

Copy, paste and change if you wish to play too!
Both of these two things together often give enough information to people like me to enable me to steal from you, like stealing your Facebook account or your Hotmail account, or perhaps your iCloud account which then gives me access to your phone, location and photos… Maybe even your bank accounts….
Consider how many sites you visit and put in a load of details to 'sign up' and how many of those sites ask for additional security questions incase you forgot your password, then consider how much information you put in your Social Networking accounts that others can view…
One of the favourite questions always used to be 'What is your mothers maiden name?', and still is for many banks.  Here's the problem in a nutshell: many people now have Facebook accounts and the parents of those people usually have Facebook accounts as well and how many of you have seen friends' parents with names on Facebook such as, "Mary Johnson (nee Knowles)".  Then how many look at the profile under the 'About' and see, "Sister, Dad, Mum" entries… because by default this information is viewable by fiends of friends….
Now taking all that in above along with friends posting "Happy Birthday, 40 today, can't believe how old we all are now, congrats mate" etc ('today' being 24/2/2017) and that the 'picture questions' when shared from a page the answers are shared with the people on the page… consider what most people can see about you.  In the example I have written/posted above lets recap:
Real Name: Michelle Isabelle Sullivan
Date of birth: 24 Feb 1977
Favourite Colour: Red
My Address: Triq il-Hemel, Swieqi, Malta
My pets name: Melody Pond
What sort of pet: Cat
Mother's Maiden name: Knowles
Brother's Name: Stephen
Sound familiar?  What a bank might ask you on the phone for 'confirming your identity' by any chance?
How did I get all this you might ask… because not all is that obvious, well
"Name" is an easy one, but hey, need to know the full name, so my "Soap Opera name" gave me two details "Isabelle Hemel", one of which was middle name.  That was verified because we also asked, the "Starwars Name" which use initials from each part of our name.
"Date of Birth", easy but you might have missed it, I said I got wished a "Happy 40th Birthday" today (and probably got several hundred best wishes) all of which are posted with the permissions of the poster, *NOT* what permissions you have on your 'Timeline'.  So being that I said "today" is 24th Feb 2017 and I'm getting "Happy 40" wishes that makes my Date of Birth 24 Feb 1977.
"My Favourite colour", trivial, what was my "wand's magic name" again? Oh that's right, "Red mushroom burger".
Social Engineering tip: ask other irrelevant details with the detail you want, people don't spot they are giving something away that they might otherwise not, how many of you would answer truthfully if a stranger came up to you in the street and asked you, "What's your favourite colour, and how old are you?"
"My Address" little more tricky this one, I'm sure you got the first one, my 'Soap Opera name' is "Isabelle Hemel" but how did I get to "Triq il-Hemel, Swieqi, Malta"..?  Simple take a look at your timeline and look for the location information on most posts, on mine it says, "Swieqi" on a vast number of posts, if you look at Google maps and search for "Hemel Swieqi" that will give you the rest of the address (and even the postal code in many cases.)
How many of you have seen the "What's your pet's name?" as a 'security question' … well guess what… My "Goth Name" was "Black Melody Pond" and that just gave it to you!  How did I get to the pet being a "cat" though?  Well just go look at my photos, especially for ones with pets in them and you find I own a cat, and it takes very little to tie "Melody" to "a Cat".
Mother's Maiden name and Brother's Name – well I told you that already, it's on the "About" page of Facebook, not to mention that many people have mums that interact with them on Facebook and usually by sharing posts.  For example, how many of you have photos of you and your mum?  How many of those photos did you "tag" your mum in?
You might be asking, "But what about the 'Rapper Name' where does that fit in?" .. well remember what I said about, "ask other irrelevant details".  It is bogus information, but it makes you feel better about giving me details you wouldn't normally share…
Some of these details Facebook encourage setting better permissions on, but even with these 'security checkups' often the details are already leaked or are available to 'Friends of Friends'… A study a while ago found most people in the world are 7 people away. What that means is if you go down 5 levels of 'Friends of Friends' (ie "Friends of Friends of Friends of Friends of Friends of Friends") you will be linked to most people in the world